BEST TOOLS FOR AN ILLUSTRATOR
I have done the homework for you and am proud to present the best tools in the market thus far. Enjoy!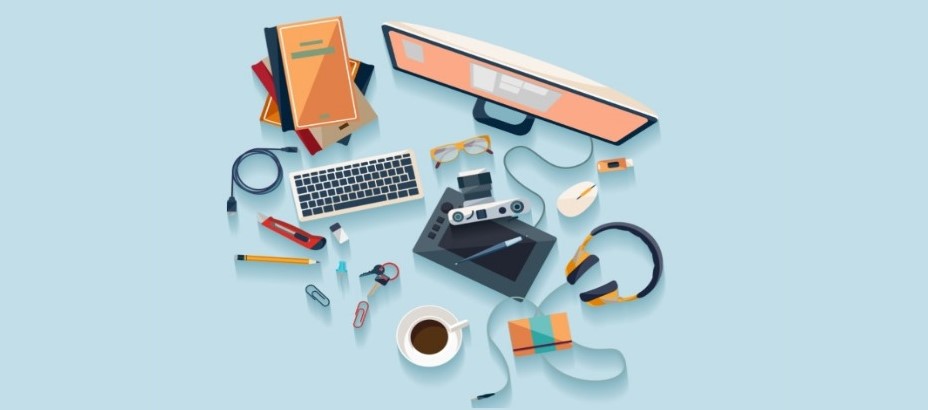 Your best bet in succeeding in illustration and staying on top of your game lies in knowing what the current trends are and how they can aid you in your work. Illustration tools have continued to evolve over the years, giving illustrators new ways in which, they can exhibit their creativity. However, with the increase of these tools on the market, it becomes increasingly hard to know what works and what will be obsolete months after it hits the market.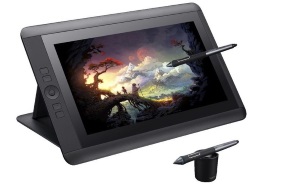 Graphics tablets have awed digital illustrators for a while now, and it thus makes sense that manufacturers would aim to bring better options into the market. Though there are tons of amazing brands in the industry as at now, most of the focus seems to be on Wacoms, and it is not for naught. Users love that they need not draw on a pad and that they can go straight into modeling on the screen. What's more, the tablets are compact-sized and light, allowing illustrators to work on the go. Though nothing compares to drawing on paper by pen, this tablet comes quite close to that scenario, and you will love how easy it is to work on the tab.
2. Corel Draw 2017
Artificial intelligence is taking over the technology industry, and it thus fits that people use it in illustration too. With AI-guided sketching in play, you are in for a great time, and it is no wonder that illustrators are moving towards this tool. The essence behind its use is to make drawing on a screen using a stylus to feel more natural, thus allowing you to tap into your creative abilities. The AI technology adjusts your strokes to help them match your intentions, and this makes drawing easy. The result you get is quite similar to what you would get if you were to use pen and paper. The good thing is that you get to avoid the mess that comes with physical drawing.
3. Kyle's Brushes
Photoshop brushes have been the in thing for a while now, but few have been able to take over the market owing to issues of quality and whatnot. However, things took a turn for the better when Kyle T. Webster partnered with Adobe in availing more than one thousand such brushes to Creative Cloud subscribers. The feature that stands out about these brushes is that they combine the best of two worlds: digital coloring and traditional lines and textures. As such, if you wish to achieve a hand-made feel using digital means, these sets will amaze you. They are also many varieties on the same and the only limit, in this case, is your imagination.
4. Affinity Photo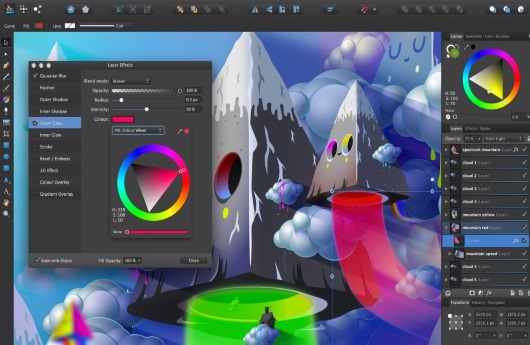 Illustrating in Photoshop can be quite fun. However, the subscription model used in Adobe can be a bit tiring, and if you have ever wanted a change, you can switch to the Affinity Photo option for iPad. This tool is very interactive, and it has lots to offer that Photoshop cannot at the moment. Not only can you edit your tools in it, but you can also work on your illustrations.
5. Corel Painter 2018
Say hello to thick paint, which is one of the key features in this tool, and one that has illustrators beaming. The thick paint gives one the feel of what one would achieve if they were to use real color on a canvas. You can also apply the color in layers owing to the palette knives and digital brushes in play. As such, you can push, pull, scrape and work on the painting as you would with real paint. And you get to avoid the messiness while doing so. There is also a texture synthesis tool that allows you to pick one part of the image and create a larger one based on the texture in that section.
6. Adobe Illustrator CC 22.0
Digital illustrators love the features that come with Adobe's vector editor, and it ranks as one of the best tools for use in illustration. It recently got updated, and as such, it boasts of other features that it did not have initially. Before, one had to switch to Photoshop if they wanted to crop their images, but this is not the case anymore as you can work on it in the illustrator. Once you place an image in a document, one of the options available will be cropping where you can discard the additional parts and reduce the file size. As such, the performance of your files will improve. Other updates include the color themes panel where you can create, save as well as retrieve the color themes as you work on your illustrations. You can also place pins on what you are working on to better aid you in warping them. How amazing is that!
These tools not only make you more efficient at illustration, but they also aid you in bettering your skills.
---