Jobs and Salary Info for an Illustration Major
People who major in illustration have a ton of options available to them, and they can work as general illustrators, fashion illustrators or medical and science illustrators. These careers provide a space where illustrators can communicate their thoughts through their technical and artistic skills and are therefore best suited for illustration majors.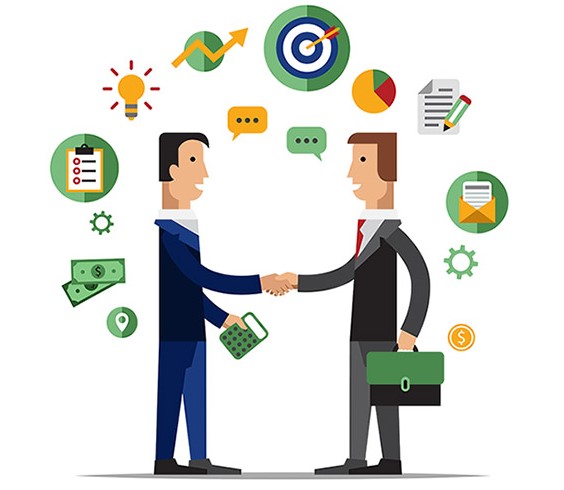 General info
When one undertakes an illustration course, most of the work revolves around helping you understand what illustration is all about and equipping you with essential skills on the same. Over time, one chooses the path that best appeals to them and from here; they work on developing technical skills in the field, work which one can see in their portfolio. As such, illustrators come out with the necessary skills and knowledge required to work in many areas such as books, animations, cover art, and designs. Owing to the high rate of competition in the industry, illustrators often find themselves specializing in a given field such that their work can stand out and they can thus attract more clients. Here is a breakdown of the essentials of the illustration jobs at present.
Illustrators
The work of illustrators mainly revolves around creating images for publications such as children's books and magazines. They can also choose to employ their design skills in marketing commercial products through the creation of logos and images that speak to clients. Illustrators who decide to work as freelancers put themselves in positions where they can work on diverse projects such as creating ads, storyboards, and multimedia graphics. In this manner, they build an impressive portfolio that gets them more clients over time and thus more revenue.
You require a bachelor's degree to work as an illustrator. Projections show that people in this field will experience a three percent increase in the number of jobs for the period as from 2014-2024. Though this is good news, the number of people leaving institutions of higher learning with a degree in illustration has been on the increase. It is thus necessary that each illustrator focuses on a given area to edge out the competition. As things stand as at now, people in this field take home an average of $46,460.
Medical and science illustrators
These professionals work in coming up with the images that you find on medical publications, botanical journals, educational audiovisuals as well as other works which require detailed models. Not everybody can work on such images, and thus, these illustrators have some background in either medicine or science. They also undergo specialized artistic training to ensure that they get the details right. Most companies call for these illustrators to have advanced training and you will thus find that most individuals in this field also hold graduate degrees.
The industry is very competitive, and medical illustrators earn as much as $62,000. Some people in this field take home as much as $175,000, and often, those who are self-employed get more than this. As such, their median salary lies in the ranges of $82,000. Scientific illustrators take home an average of $43,626.
Fashion illustrators
People working in this field not only have fantastic drawing skills, but they also have a strong background in graphic design. Other than this, they also rely on their fashion sense to bring the ideas of fashion designers to life. They use both traditional and digital media to work on their images in a bid to make them picturesque. Their work mainly features in shoes, clothing, and accessories and they can work for fashion magazines and houses, department stores and ad agencies. They can also choose to be independent.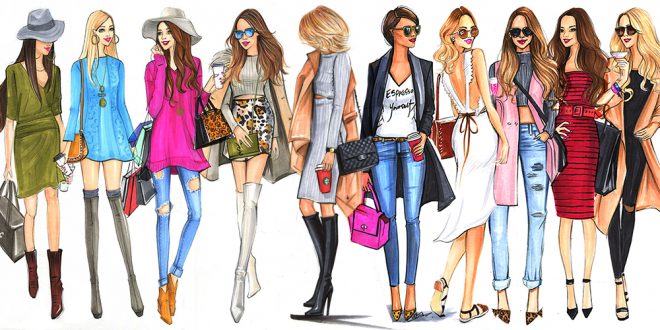 Like the other two illustration jobs, you must possess a bachelor's degree to take up a career in this category. The job growth increase for these professionals stands at 3%. However, they too have to carve out ways to make it in a competitive environment. Fashion designers rake in as much as $63,670, making them the highest paid illustrators in the industry.
Bachelor of Fine Arts
The best degree to undertake for anyone looking to get into illustration is a Bachelor of Fine Arts in Illustration. Students start by acquiring knowledge as to what the course entails before instructors guide them through drawing skills. They also undertake illustration courses, and they combine the various studies in a bid to come up with creative designs. In addition to this, students also learn how to think out of the box such that they can come up with creative ideas that will help them put the message across when they get into the job market. The standard topics covered in this regard include photography, drawing, art history, printmaking, painting, digital arts, and graphic design.
The current programs in higher learning institutions not only work in aiding students master the digital arts but they also embrace the traditional forms of illustration. In this way, students complete their courses with extensive portfolios that exhibit how well-rounded they are.
When choosing an area of specialization, it is always best to look at what speaks to you as opposed to what you stand to gain. If you are good at what you do, money will follow you.
---