Learn More About Your Host at jimtheillustrator.com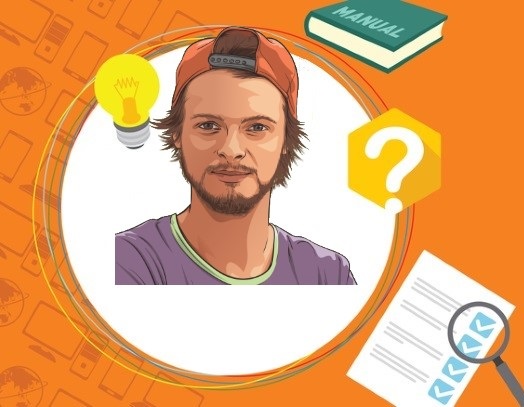 What do I do?
You can think of me as an artist as illustration indeed falls in this category. My work revolves around coming up with two-dimensional images, and I work with various clients, though most of my work lies in illustrations in magazines and adverts. There are many aspects which I use to bring out the bigger picture, and it could be something as simple as the effects of light and shadows or bringing out the simplicity of hues such as black and white.
Freelancing is my biggest passion
I work as a freelancer as this better enables me to fully exploit my potential without the constraints of having to color within the lines. Companies often come to me for illustrations on items such as labels, books, magazine covers and other such images which better enable them to reach their clients. Working with various clients and different illustration tools has helped me to expand my horizons and to gain new illustration styles and techniques. A typical work day for me involves liaising with my clients on my progress, getting some creative direction from them and going through the content together to ensure that it meets their demands. Freelancing is that simple as I make it sound though and it involves a lot of bitten nails and tossed draft papers before I can get the final concept right. I start by visualizing the images in my head and thinking of ways in which I can relay them on paper before I start making sketches on the same. Most of my projects involve a series of images, and I will thus factor in how many I need before I start making illustrations. Many illustrators love using computers for their work, and this works great. I am a wee bit old-fashioned myself, and I rely on the basics in this regard. As such, you will find my desk filled with papers, pens, sharpeners and all other stationery I deem to be necessary for this process. It's always best to know what works best for you as you will meet your clients' needs better this way.
The illustration industry
For anyone who wishes to get into the industry, I would recommend that you take up related courses on the same before getting into the market. I hold a degree in Fine Arts, and I believe that my background in the subject has better enabled me to produce illustrations that are pleasing to my clients. It is paramount for an illustrator to possess exemplary drawing skills as it is only then that they can work with various designs successfully. You should also know how to communicate with your clients in a way that you can agree as this helps you work faster and ensures that you can get return customers as your career grows. You should also note that the industry is quite competitive, and you have to stand out if you wish to survive. That is why I focus on a small niche to ensure that my work remains inspired. When it all comes down to it, I couldn't have made a better career choice, and no feeling compares to that which I get when a client applauds my work.
Parting shot
To all illustrators out there, keep the fire alive and to all those who wish to join us on this journey, a hearty welcome to you!
---